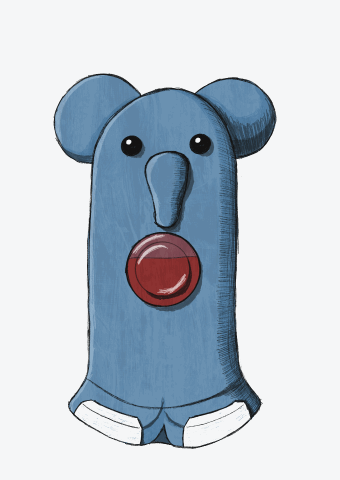 Client:
Design Higgins Ltd 
In Spring 2021, I worked closely with Design Higgins Ltd to produce illustrations for their PreMedPrep collection. This included illustrating and animating Eilo - an elephant that helps children better understand blood tests. The illustrations needed to be fun and engaging for young children, as well as accurately depicting the product. To show Eilo's playful nature, I animated the eyes to rotate and watch the depleted blood regenerate.
Illustrations by Gabriella Wilde.
Image 1: Animated GIF. Elephant product eyes turn to look at the viewing window and back. Blood through the viewing window is drawn and renews.
Image 2: Static digital illustration of elephant product. ]