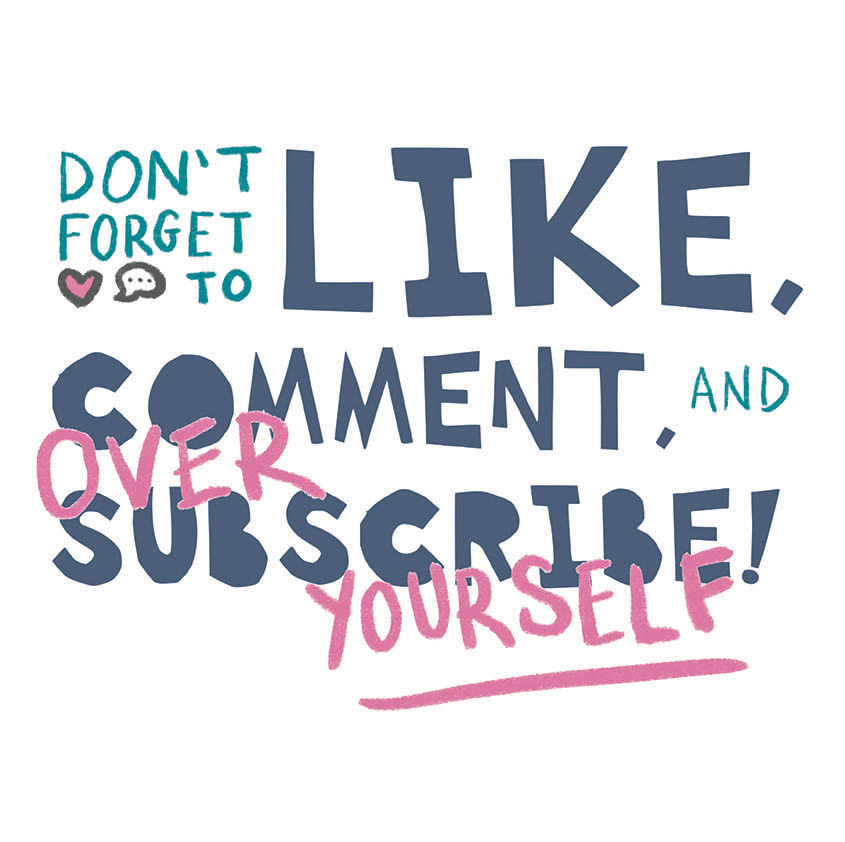 A combination of cut-out and hand drawn typography created for 

'It's Not Rocket Science': Care for Contemporary Creatives

. This body of work for my MA Illustration degree explored attitudes around creative careers and how we can care for ourselves as creative professionals. This takes the popular phrase: "Don't forget to like, comment, and subscribe!" But subverts the meaning to demonstrate how creatives might oversubscribe themselves in their career.
[Image description: Fluorescent pink and teal hand-cut typography, overlayed to produce a navy-purple colour, accompanied by hand drawn typography in pink and teal. Text reads: "Don't forget to like, comment, and over subscribe yourself!", with the words "over" and "yourself" appearing to be scrawled over, as an addition to the rest of the text. A small heart and speech bubble symbol fill the space around "don't forget to". ]