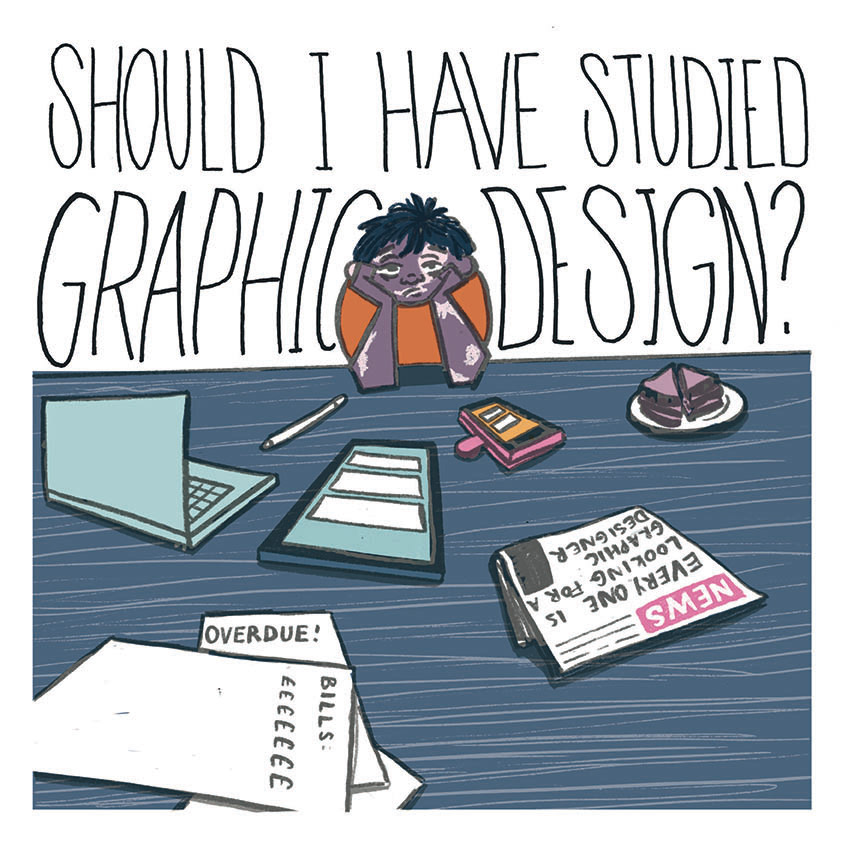 Hand drawn typography and digital illustration to form part of 

'It's Not Rocket Science': Care for Contemporary Creatives

. This body of work for my MA Illustration degree explored attitudes around creative careers and how we can care for ourselves as creative professionals. A seemingly abundant amount of opportunities in another area, may facilitate doubt surrounding skills, or choice of degree.
Image 1: digital illustration. A character sits slumped, central behind a table, elbows leaning on the table and their chin resting in their hands. The table in front of them is full of demands: an open laptop, overdue bills, a phone and tablet flooded with notifications for graphic design roles, a bread sandwich, and a newspaper with the frontline: "Everyone is looking for a graphic designer". The figure is encased by elongated, hand drawn typography, reading: "Should I have studied graphic design?" 
Image 2: Square risograph print mockup. ]